Insights & Trends
Better Drinks When You're Not Drinking
Filmed in 2017 when the no & low sector was just starting to gain momentum, listen as influential voices from around the globe comment on the trends they were already spotting in their bars and restaurants and setting up brands to meet the growing consumer demand.
A trend emerges
A trend emerges
June 2017: From London to Los Angeles, top bar & restaurant talent and drink entrepreneurs see the possibilities within the Non Alcohol sector, and Distill Ventures has partnered with them to create this short film on the subject.
"People aren't looking for sickly-sweet drinks. They want something sippable, something they can drink at the same speed as their friends"
Their first-hand perspectives & observations support what Distill Ventures has observed - that many bars and restaurants are currently making non-alcohol offerings like shrubs, drinking vinegars and kombucha in-house and that the customer demand for complex, interesting non-alcoholic drinks is growing as people's taste preferences and drinking habits change.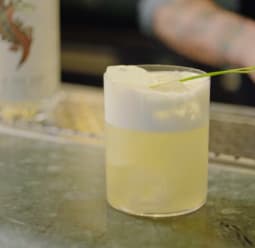 Are you an entrepreneur or startup experimenting in No & Low?
Here at Distill Ventures we offer support for entrepreneurs who want to create drinks brands of the future. Acting as an accelerator for you and your business, we offer a wide range of services based on your needs. You get access to our specialist mentoring programs supporting you in developing and furthering your non alcoholic drinks brand. We have decades of experience working with businesses of all types & sizes as well as a deep understanding of the drinks market, enabling us to provide you with the best advice possible. As well as this, we arrange for investment and networking opportunities for startups drinks brands. Register your brand here and become a part of our network.