What We Offer
Investment and Funding
Finance for growing brands through Diageo that keeps you in control of your business.
We're an independent accelerator partnering with entrepreneurs who want to grow their spirit brands with investment that keeps them in control. We support founders in scaling their drinks brands independently.

Learn more about us and the business here.
What we do
We arrange capital investment from Diageo for a wide range of non-alcoholic and alcoholic companies in the beverage space. We help businesses that are growing fast as well as those that are just starting out. To date, our investments range from £250k to a company in The Pre Accelerator, to over £10 million to fundamentally transform a whiskey business and everything in between.
How does the deal work?
Each deal is unique and tailored to each company's requirements and rate of growth. From the get-go, we work closely with founders to develop a business plan and work out what investment might be needed to achieve it. Regardless of the size of investment, Diageo remains a minority investor so that founders stay entirely in control as the business scales.
Investments are made on the basis that - if all goes well - Diageo continues to meet future funding requirements through to a pre-agreed point where they might be interested in acquiring the business. All deals include a call option for Diageo to buy the company outright at a pre-agreed future point.
Our Process
Once the first investment is made, Distill Ventures works closely with the founders to build a plan that will drive sustainable growth.
We work with our clients on a strategic business development plan, giving them access to our expertise in the industry. Each brand has a DV partner with the entrepreneurial skill you'll need in the beverage industry, and a dedication to your growth. We commit to supporting you through consulting, strategy, marketing and branding.
We also help spirits brands raise the growth capital they need, whether a startup or a scale-up. Our extensive network of beverage investors will help secure the funds and private equity our partners need.
Partnering with Diageo
One of the benefits of working with Diageo is that they're uniquely placed to understand opportunities within the global drinks and beverage space and are equally happy funding venture capital and stock investment as brand-building, marketing activity and global expansion.
"
We knew DV was the perfect bridge between a startup and a global company. We knew they understood us, and would help us explain things to Diageo. We knew they would teach us to think like a big company because they were entrepreneurs just like us.
Max Wagner - Belsazar Founder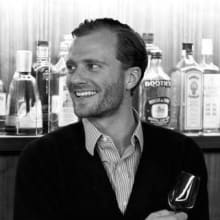 "
The ability to pick up the phone and have a conversation with somebody that understands because they're business owners themselves, growing quickly themselves and are able to identify with those challenges is something that beyond the roadblocks, beyond the financial support, it's something that to me is invaluable.
David Vitale - Founder - Starward Whiskey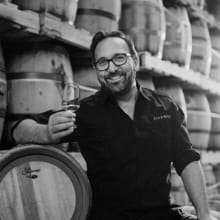 We work with diverse spirits and beverage brands.
We invest in diverse alcoholic and non-alcoholic beverage companies, no matter the size or stage the company is at. We are happy to help entrepreneurs who are in the pre-launch phase of developing their brand and liquid or a rapidly growing business looking to raise capital.
We partner with alcoholic beverage brands of all ABV types such as whiskey, except beer and wine. Our partners also include low-alcohol or non-alcoholic beverage brands. We help all start-ups, scale-ups as well as established brands in the spirits sector that want to achieve sustainable growth.
Find out how we accelerate growth for brands in the spirits sector here.
Brands we've partnered with in the past.
Since 2013, we've invested capital in more than 35 founder-led alcohol and non-alcohol brands that want to achieve rapid growth in the spirits and beverage market. Our portfolio includes:
SIEGFRIED is a classic handcrafted Dry Gin.
RITUAL ZERO PROOF, the first spirit alternative distilled in America using all-natural botanicals that resemble alcohol taste.
SEEDLIP is the world's first distilled non-alcoholic spirit.
KANOSUKE, a single-malt whisky distillery.
Stauning, a premium Danish whiskey.
Starward, the most awarded distillery of 2022.
We believe in Diversity, Equity and Inclusion.
We support businesses from diverse backgrounds, giving them a head start in the beverage space and the funding they need for sustainable growth.
We believe that ownership and representation within our industry need to better reflect the diversity of today's consumers. Capital is one of the biggest hurdles facing entrepreneurs from underrepresented communities today, and we are helping close the gap in the drinks and spirits industry.
APPLY NOW!
Applications for this autumn's Pre Accelerator cohort are now being taken. Find out more about our award winning program for underrepresented founders today.